Celebrating our road back to Normal
It's been an eternity since we were enclosed in our homes. Although the Circuit Breaker is still in effect, we are gradually seeing the measures loosening. While we enter phase one of our recovery, we wanted to give our members a reason to celebrate this milestone and thank all of you for supporting us since 2018!
We're introducing Assemble Lucky Draw 2020!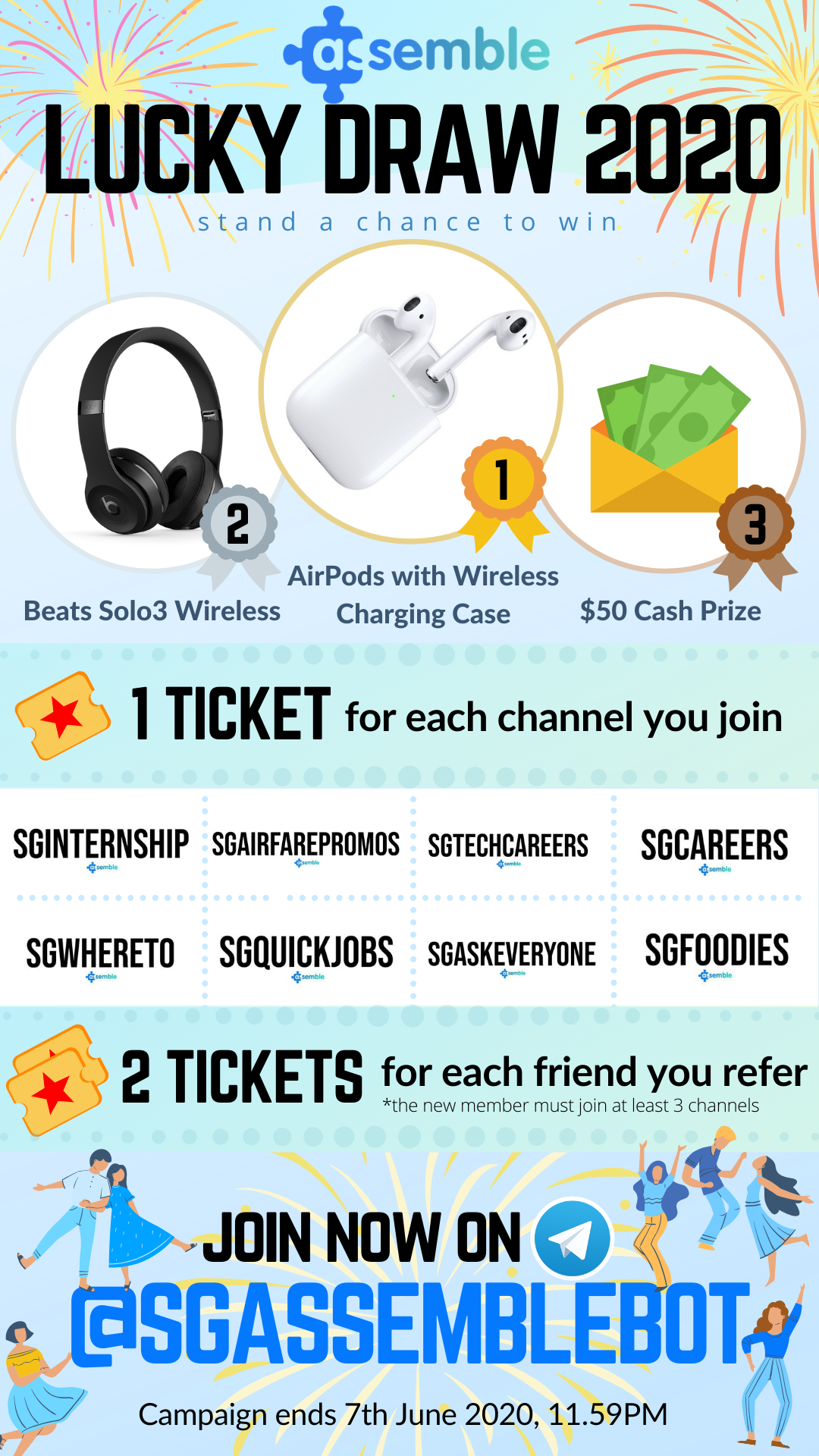 Now, how does it work?
To enter the lucky draw, it's simple. You will need tickets. The more tickets you accumulate, the higher the chance for you to win the prizes.

There are two main ways to get your hands on the tickets:
1. Join our channels
We have a total of eight different Telegram channels. Join the ones that you care about! You will be awarded one ticket for each channel you join. If you are already an existing member of our channels, you will get the tickets as well. The maximum tickets you can win are eight from this method.
2. Refer your friends to Assemble
When there are good things, we share with our friends and jio them in. And we want you to jio as many of your friends as possible. You can accumulate as many lucky draw tickets through this method, as long as each of your referred friends join at least three channels.

How to get started?
Start by heading to our Telegram channel and talk to our friendly bot assistant, @sgAssembleBot. It's all you need to get started. Accumulate as many tickets as you can before our Lucky Draw ends on the 7th June!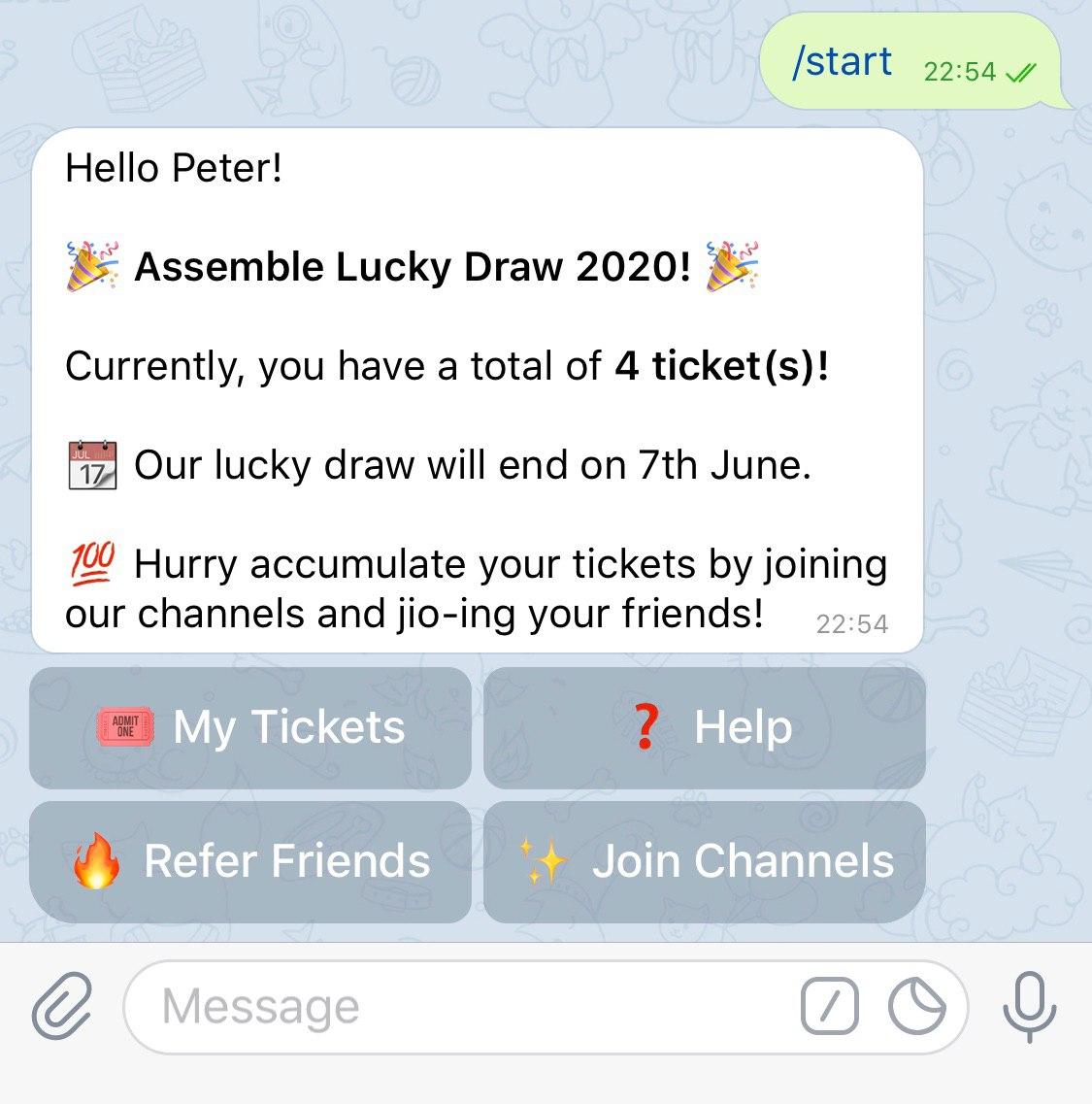 Talk to our bot assistant and you will be able to track how many tickets you have at any point in time.
How to refer my friends?
On the bot, click on "Refer Friends" and follow the instructions there! Make sure to send your unique referral link to your friends and they will enter the campaign by clicking on your link through Telegram! Pssst, the link only works within Telegram so make sure your friends have Telegram app installed first!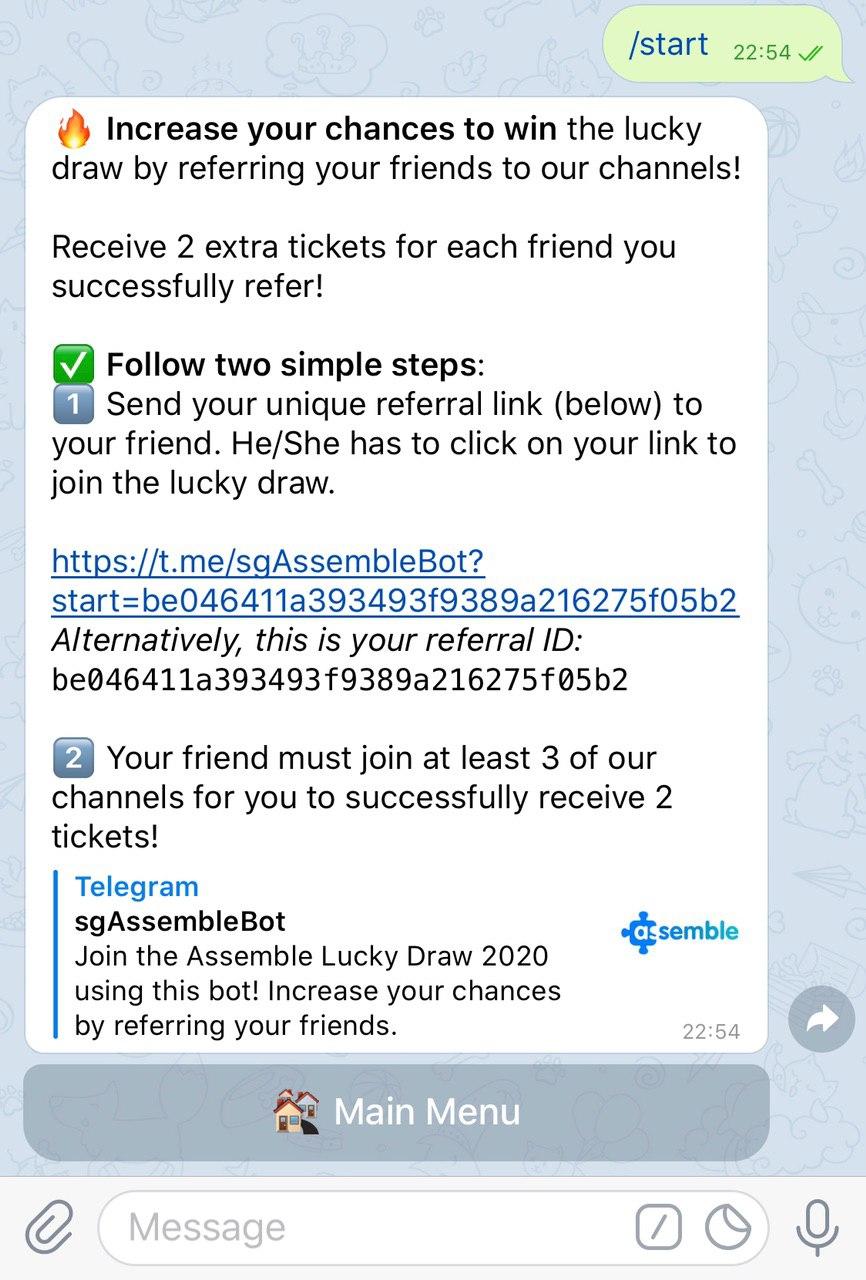 Be sure to remind your friends to join at least 3 of our channels and update their channel membership through the bot! Only if this is done, then you will receive your additional referral tickets! From the main menu, click on "Join Channels" to learn more about your current channel membership.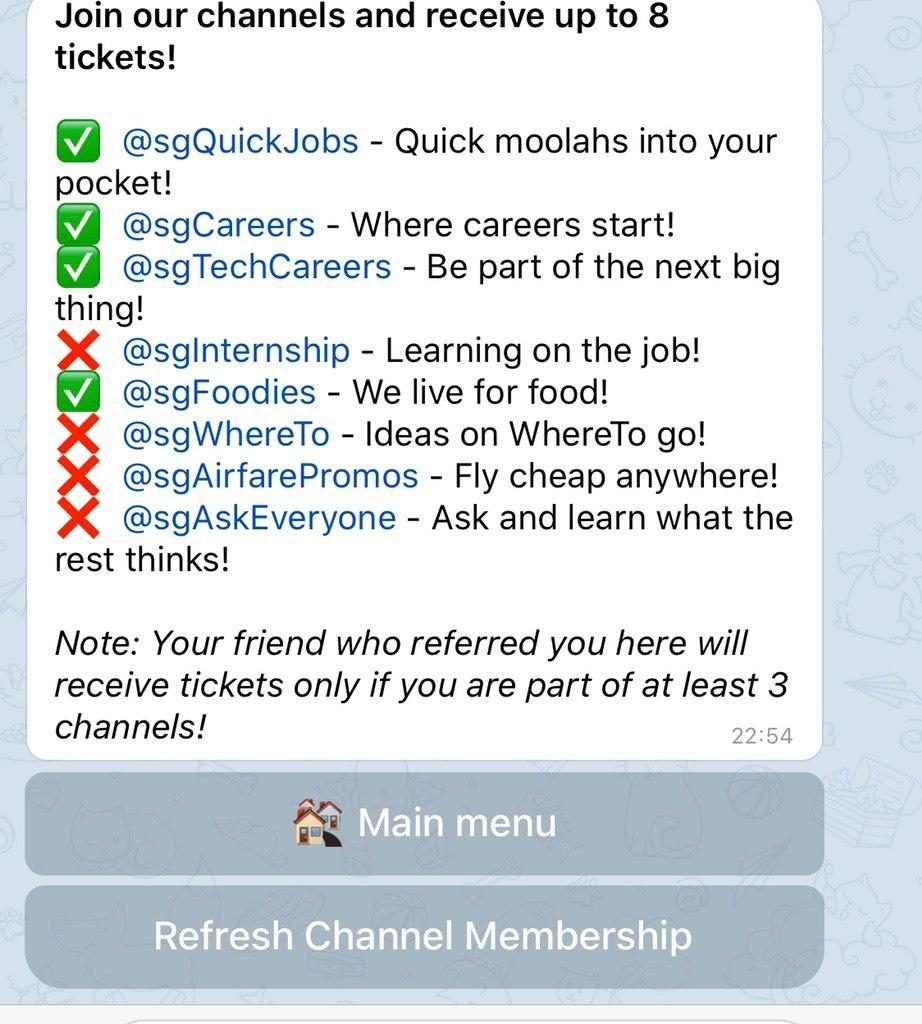 For the terms and conditions of this lucky draw, please click here.